The life in Costa Rica has relatively low healts risks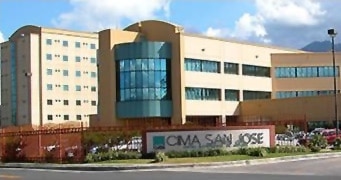 The medical supply is on a high level.
Tropical illnesses are almost extint
The access to clean drinking water represents a problem only in remote areas.
High life expectancy
These favorable conditions find their precipitation in the population's high life expectancy, that gains the highest value of all Central American countries with 76 years (stand 1996). Beside the public hospitals, there are numerous private clinics. Doctors are qualified normally in the USA or Europe and enjoy an excellent reputation. Bilingual doctors are easily found.
Health insurance
All insurances including the health insurance are in the hand of the Instituto Nacional de Seguros, INS. Each person that is not older than 100 years can be taken into the state's health insurance. Questions about the citizenship and residence don't play any role in the reception. The insurance premiums are graduated after old and sex. The prizes for male holders rise with increasing age; women in fertil age pays considerably higher prizes than men.
Education System
Costa Rica has a good education system. The high ranking that the education in Costa Rica traditionally enjoys found its expression in the comparative high education exploit. The result of these efforts is the high alphabetization rate of 95%. Also in the school and university assistance, Costa Rica reaches a considerable value. In 1993, 81% of school age children visited the classrooms; the escolarity rate was of 90% for primary school and 47% for secondary school. Universities or technic schools were visited for the 26% of the population.
School system
The school system is dominated by the free state schools. Next to them, in the country are many private schools; most managed by church representations. Children from 6 to 15 are subject to school attendance. English and International schools are found all over the country.