April 28. 2018
Juan Santamaría Airport: Second best airport in the region
According to the World Airport Awards of the British consulting firm Skytrax, Juan Santamaria International Airport is the second best airport on the Istmus and the Caribbean.
The Costa Rican airport in Alajuela was only surpassed by the Tocumen Airport in Panama.
With the arrival of Lufthansa (Frankfurt – San Jose nonstop), the number of average weekly direct flights to America and Europe has increased to a sizeable 446 direct flights. In 2017 and early 2018 alone, 23 non-stop flights were added.
Here is a current list of airlines connecting Juan Santamaria Airport with North, South and Central America and Europe:
North / Central America
Airline Destination
Aeromexico Mexico City
Air Canada Toronto
Air Transat Toronto, Montreal
Alaska Los Angeles
American Airlines Dallas, Miami, Charlotte, Phoenix
Avianca Guatemala City, Mexico City, San Salvador, Tegucigalpa
Copa Airlines Guatemala, Nicaragua, Honduras
Delta Atlanta, Los Angeles
Jet Blue Fort Lauderdale, Orlando
Interjet Mexico City
United New York, Houston, Washington D.C., Chicago
Viva Aerobus Cancun
Volaris San Salvador, Guatemala City, Mexico City, Cancún,
Guadalajara, Managua, Los Angeles, New York,
soon: Washington
Spirit Fort Lauderdale
Southwest Baltimore, Houston, Fort Lauderdale
WestJet Toronto
South America
Airline Destination
Air Panama Panama City
Albatros Caracas
Avianca Panama City, Lima, Bogota (Nov 16, 2018: Munich)
Copa Airlines Panama City
Latam Lima
Europe
Airline Destination
Air France Paris
British Airways London
Condor* Frankfurt
Edelweiss Zürich
Iberia Madrid
KLM Amsterdam
Lufthansa Frankfurt
*with a short stopover in Santo Domingo, Dominican Republic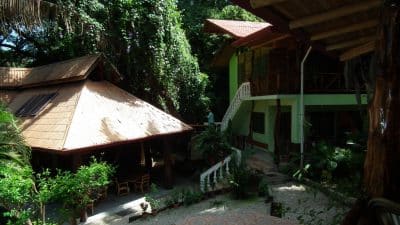 Juan Santamaría Airport: Second best airport in the region