July 31. 2018
Not only the international airport Juan Santamaria in Alajuela is expanding, the little brother in Liberia (Guanacaste) is also growing.
Last year, Daniel Oduber Quiros International Airport posted record results: 518,000 arrivals.
This year the number is expected to be even higher as some airlines will increase their frequencies on certain routes.
Alaska Airlines will fly every day to Los Angeles from November 15 to 26 and December 16 to January 6 (also applies to the Juan Santamaria airport in Alajuela).
United Airlines will fly to Houston twice a week (Saturday and Sunday) in January.
The US travel agency Apple Vacations offers a weekly charter flight from Rockford, Illinois to Liberia from January 4 to April 5, 2019.
Travelers with Aeromexico can fly directly from Mexico to Liberia on Saturdays and Sundays from November 10 to 21 April 21.
Last year, around 100,000 Mexicans visited Costa Rica, and by 2019 more than 500,000 tourists from Mexico are expected in Costa Rica.
Air Canada will fly the Montreal-Liberia route from December 18 to April 2019 three times a week (Tuesday, Thursday and Saturday). The flight from Toronto to Liberia is served daily during the same period.
_________________________________________________________________________________
Advertisement: Invest in Costa Rica – Hotels / Fincas / Lots / Houses /
22-Room Hotel in Samara
www.costa-rica-immobilien.com/hotel-with-22-rooms-in-samara-1080
Boutique Hotel near Playa San Miguel
www.costa-rica-immobilien.com/boutique-hotel-on-the-pacific-coast-in-guanacaste-costa-rica-1188
Boutique Hotel in Samara
www.costa-rica-immobilien.com/en/north-pacific/charmante-boutique-hotel-1309
Designer Hotel in Mal Pais
www.costa-rica-immobilien.com/designer-hotel-in-malpais-1288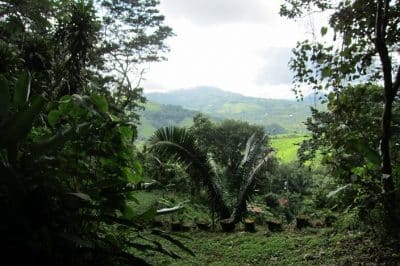 Costa Rica: Airlines increase flights to Guanacaste